Guardianship Program
Important Update: Effective immediately,
To ensure better services and staff availability to residents of New Mexico, Developmental Disabilities Planning Council/Office of Guardianship (DDPC/OOG) has designated Wednesday as the day for New Mexican seeking assistance to schedule an appointment with DDPC/OOG staff.
The Guardianship Program Fact Sheet provides a summary of the Guardianship Program in PDF format.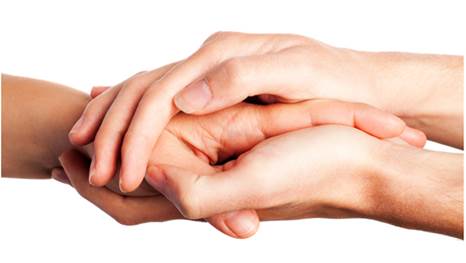 The Guardianship Program is a statewide, publicly funded guardianship services program for guardians of last resort for income and resource-eligible incapacitated adults, when there are no less restrictive forms of intervention, such as a power of attorney or a decision maker designated under an Advance Directive.Guardianship includes the appointment of a guardian as a surrogate decision-maker for adults with limited capacity to make or communicate decisions (for example adults with a developmental disability, traumatic brain injury, behavioral health disorder, dementia, Alzheimer's, or other related conditions).The Program provides legal services for guardianship court proceedings through contracts with attorneys, guardian ad litem, and court visitors.The Program also provides trained Mental Health Treatment Guardians for appointment by the Courts for individuals with mental illness.
To apply for guardianship services, please submit the Application for Guardianship Services form for Services from the Guardianship Program (Please note that this is the newest form and the one that will be accepted by the Guardianship office. It cannot be filled out in the document, but has to be printed out and filled out by hand instead.) Haga clic aqui para el formulario de admisión en espanol.
To receive an intake form by mail or email Sandy.Salazar@state.nm.us or call (505) 841-4549.
Program Function:
Our Guardianship Program includes local contracts for "Corporate Guardians", and local contracts for legal services for guardianship court proceedings including the Petitioning Attorney, Guardian Ad Litem (GAL), and the Court Visitor.We also contract with the National Alliance for Mental Illness of New Mexico and with the Forensic Intervention Consortium of Dona Ana County for providing trained mental health Treatment Guardians to the courts state-wide when no one else is available.
Income and Resource Eligible:
The alleged incapacitated person must be financially eligible for Medicaid or a similar public benefit.For legal services, where the proposed guardian is not a contracted service provider, the proposed guardian's household gross income must not exceed 200% of the federal poverty level. We need your help!We need help with performing responsibilities in guardianship court proceedings for:
Petitioning Attorney,
Guardian Ad Litem (GAL), and
Court Visitor
Our need is particularly in Judicial Districts 5, 6, 10, 11, and 12.We also encourage Pro Bono legal services statewide.Our cases are generally uncontested.We receive desperate pleas for help from caregivers, and others critically dependant on our role.
The compensation under these contracts is a flat fee per case, inclusive of all services required for that role, as follows:
petitioning attorney - flat fee of $600.00 per case
guardian ad litem (GAL)- a flat fee of $300.00 per case
court visitor - up to $150.00 per case
The flat fee includes any gross receipts tax imposed on contractor, and there may be reimbursement for travel expenses.